About us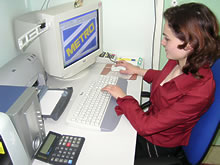 The GABIK Company was established in 1990, specializing in production of national, corporate and political party flags, posters, miniature flags, banners and accessories for them.
Being among the leading manufacturers of flags and posters we feel committed to continuous improvement. We select the best materials, employ state-of-the-art technologies and machinery, and in addition, our highly motivated team is devoted to the single aim of achieving the highest quality of our products.
Since early 2004 we have implemented our own formulation for fabric manufacturing in full conformance with all requirements for warp and weft strength, draping ability, and light fastness conforming to the Bulgarian State Standard (BDS) and the National Flag Act, promulgated in Official Gazette No. 47 of 1998.
The fabric is woven in Bulgarian weaving mills where the quality is being monitored by our company specialists. Throughout the weaving process we perform lab tests on the yarn, twists, the raw fabric and the end product – ready dyed bunting. For our fabrics, we hold a Certificate of Quality from the contractor company and a Testing Certificate from an independent laboratory.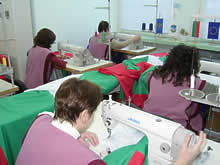 Our team's priority has always been to make sure that Gabik is a synonym for Quality, Loyalty to the Customer, and competitive pricing policy! I take pride in stating that we have achieved the best Quality-to-Price ratio.
Let me express my heartfelt thanks to all our present and future customers for our mutually beneficial relationship.
Dear customers, owing to your kind co-operation we are able to achieve a continuous development and improvement of our company!
Krassimir Gabrovski
President